Welcome the new season with C&A!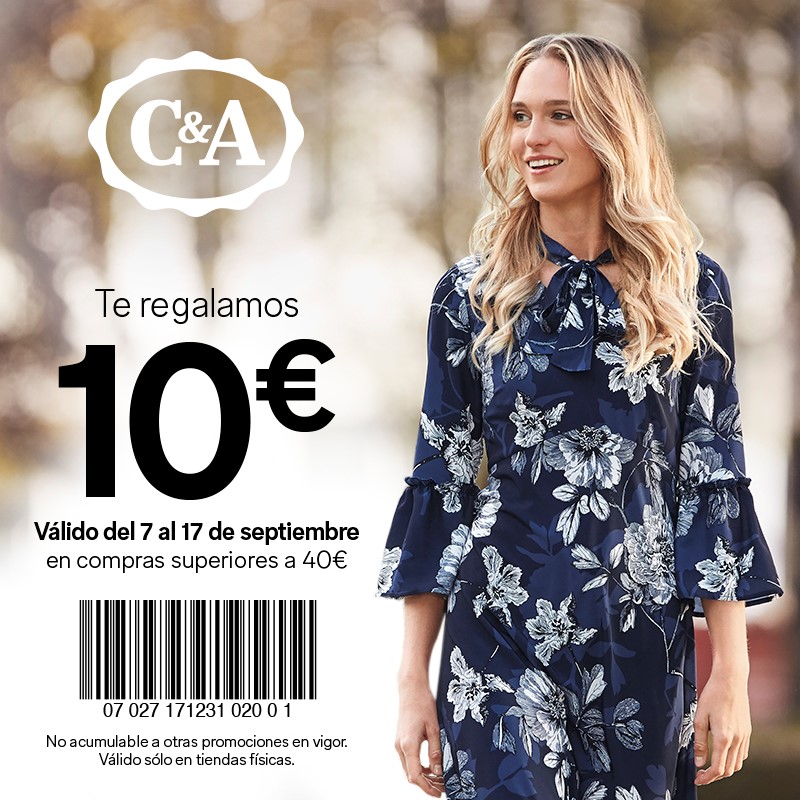 No esperes más y adelántate al otoño: sólo del 7 al 17 de septiembre te regalamos 10€ de descuento por 40€ de compra* mostrando esta imagen en caja. ¡Disfrútalo y compártelo!
*No acumulable a otras promociones en vigor ni a mercancía rebajada. Válido sólo para tiendas físicas.