WE RENEW THE BUREAU VERITAS CERTIFICATION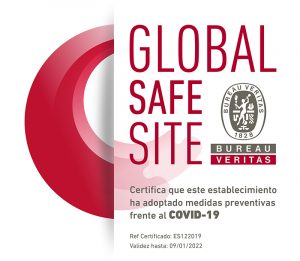 The Espai Gironès shopping center in Salt is reaffirmed as a guarantee of maximum security in the context of the Covid-19 with the renewal of the Bureau Veritas certificate.
This certification company has audited and certified the procedures implemented in all facilities in response to the pandemic, so that all activities are carried out with maximum security. Thanks to this certificate we confirm that your visits are 100% safe and with the maximum guarantees in all our facilities. From Espai Gironès we will continue to work so that your safety comes first in our center!